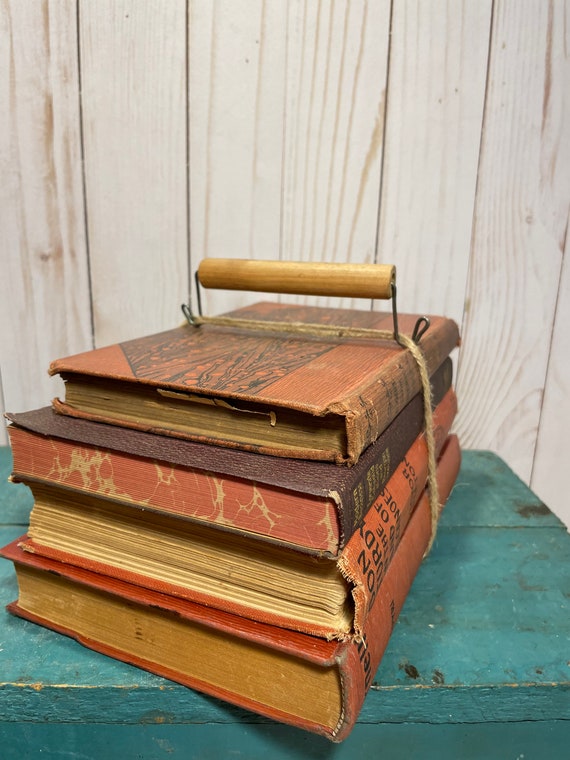 Antique handles for parcels, wooden handle carrier, theater movie prop, shop advertising ephemera, NYC Hartford Meriden CT by Wantiquities
Picture this – 100 years ago you go to the local store and buy a hat…the shop owner packages it in a hat box and ties it tight with twine…and attaches on of these smart wooden handles to the top so you can carry it home! SO CLEVER! Some are embossed into the wood, others have a very fragile paper wrapper attached.
I have several to chose from, local to CT and NYC. use drop down menu to select!
1. SHOP STORE Asylum Street Hartford – paper wrapper
2. HEGEMAN chemist and druggist, Broadway NY
3. A blank wooden one
4. Besse-Boynton Clothiers, Meriden CT
5. Paul S ????? Teas and Coffees NYC
6. GEO O SAWYER dry goods, Hartford CT – paper wrapper
7. Besse Boynton Clothiers, Meriden CT
Share this post & the power of local to your other favorite networks:
Buy on Etsy