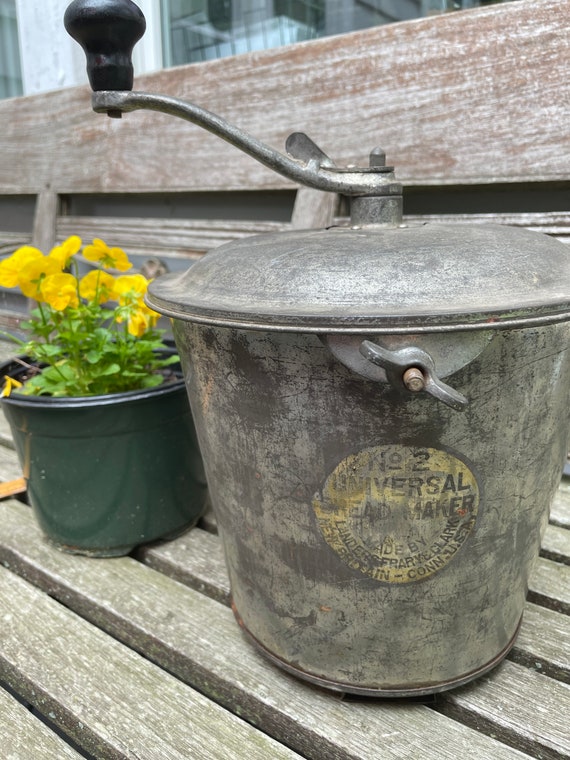 Antique industrial bread maker, Universal No 2, Landers Frary Clark, New Britain, galvanized bucket, primitive hand crank, farmhouse decor by Wantiquities
This hand crank primitive bread maker was made by Landers Frary & Clark.
There is a list of patent dates inside…early 1900s.
It has a mount on the bottom to slide it into place, so guessing it was used industrially in a line with many.
The galvanized steel bucket would make a cool farmhouse planter or storage container.
Crank has wooden handle, mechanism is easily removed. THis one has ALL THE ORIGINAL PIECES, some that I've seen lately are missing the lid.
MOre on this company here:
en.wikipedia.org/wiki/Landers,_Frary_%26_Clark#Products
Like my aesthetic? CHeck me out!
Share this post & the power of local to your other favorite networks:
Buy on Etsy