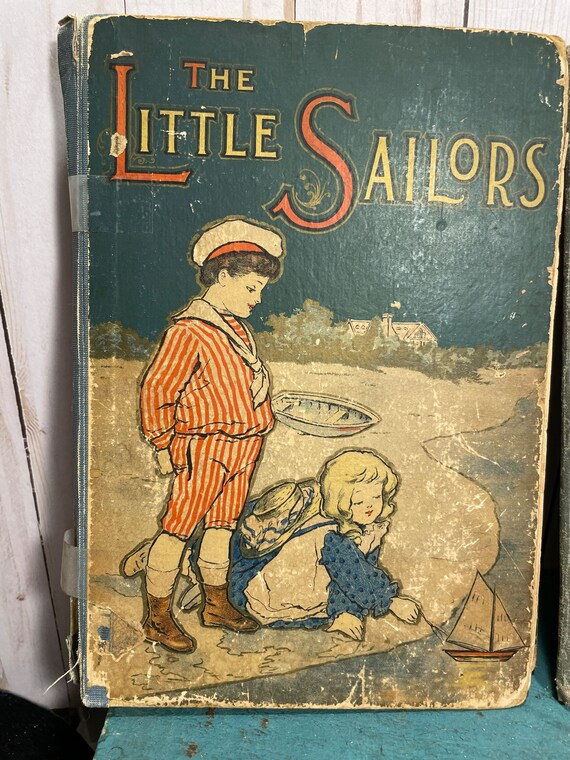 Antique nursery book, The Little Sailors, children's rhymes, letter poems, counting games, nursery rhymes, rare collectible by Wantiquities
This book is OLD, and FRAGILE. The cover has pulled away from the spine, both front and back.
The pages are brittle and the edges break off easily.
Advertised as containing "Delightful Stories, Simple Rhymes, Charming Illustrations designed to teach…. the large and small letters of the alphabet, days of the week, numerals, months…. natural history". Even a page for telling time! The little poems and illustrations are wonderful, cute, funny, educational…and occasionally not politically correct. 100 plus pages.
I can not find any other copies of this book in my internet research – it's THAT RARE!
For more unusually books:
Share this post & the power of local to your other favorite networks:
Buy on Etsy