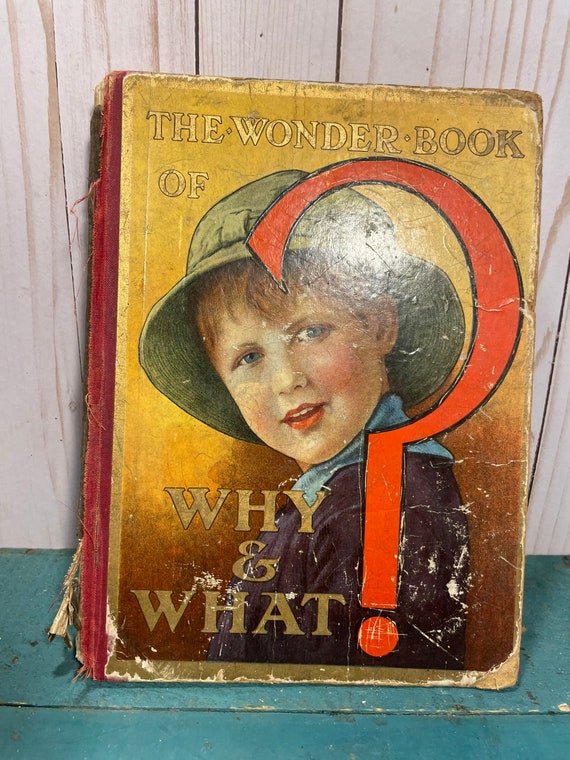 Antique picture book, British children's book, Wonder Book of WHy and What, 6th edition, illustrated by Wantiquities
THis book was inscribed with a sweet note saying "Given to Bill by Mrs Miguel ' for the boat' travel in 1926".
It's a fascinating read in to anything that any child would think to ask back then.
THE WONDER BOOK OF WHY & WHAT? Answers to Children's Questions.
Published in London with 12 colour plates and nearly 300 illustrations. 250+ pages.
Some loose pages, cloth binding, no fabric binding on spine, just brown fabric holding the sewing in.
Curious for more?
Share this post & the power of local to your other favorite networks:
Buy on Etsy