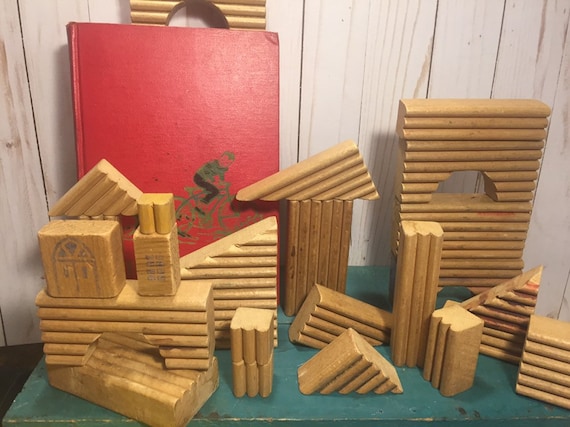 Antique wooden building blocks, decorative ridges, fluted design, vintage wooden toys by Wantiquities
I played with these same blocks when I was a child, at my grandmother's house.
Based on this I'm guessing that these are from the 1940s.
This set has 50+ blocks. Ribbed on one side, flat on the other. A few have been colored on but most are clean. A wide variety of shapes too!
I'll work with you to find the cheapest way to get these to your home.
Share this post & the power of local to your other favorite networks:
Buy on Etsy