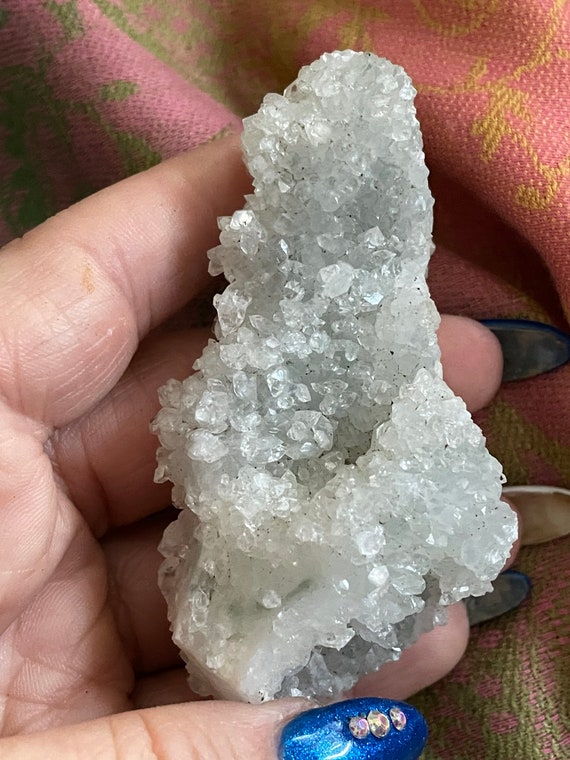 Apophyllite Stalactite by MichelesGemCreations
This Apophyllite stalactite from India is really gorgeous. It has some really nice clear crystals. This piece weighs 2.6 ounces and is approximately 3 inches long.
Apophyllite is a crystal that awakens the mind to the beauty and magic of this world; it shows us the value in restoring our  
sense of wonder and allowing yourself to marvel at the simplest of things. Temporarily suspending our beliefs, perceptions, even our rationality, creates a clean slate. In this freed state, the most fantastic of new ideas and perceptions can find us.
Share this post & the power of local to your other favorite networks:
Buy on Etsy