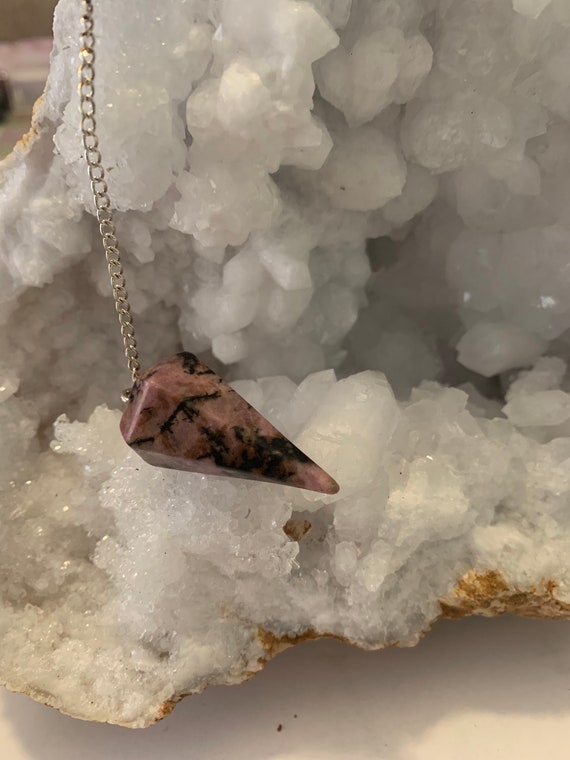 Awesome Rhodonite Pendulum by MichelesGemCreations
This Rhodonite pendulum is really pretty with a nice mixture of medium to dark pink with black. Rhodonite is not a common stone to see in a pendulum.
This listing contains a quantity of two pendulums and you will receive a random pendulum.
Rhodonite is a stone of compassion, an emotional balancer that clears away emotional wounds and scars from the past, and that nurtures love. It stimulates, clears and activates the heart. Rhodonite grounds energy, balances yin-yang, and aids in achieving one's highest potential. It heals emotional shock and panic.
Share this post & the power of local to your other favorite networks:
Buy on Etsy