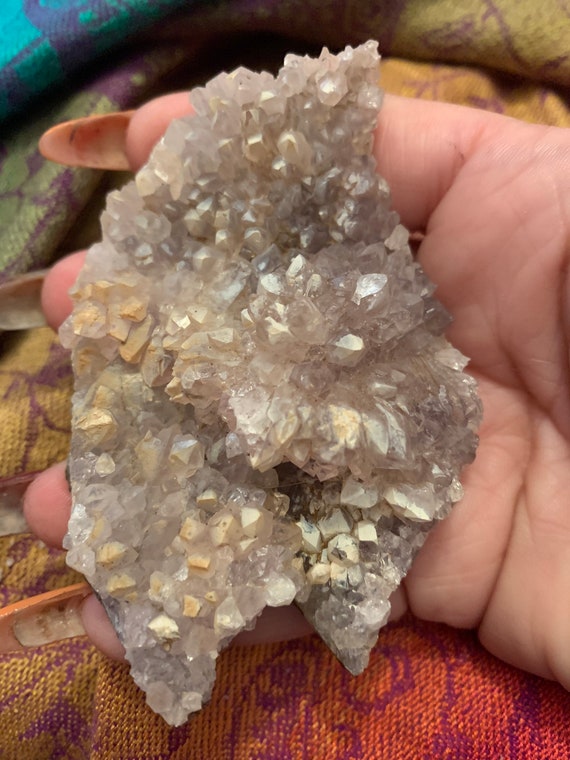 Beautiful Amethyst plate.. by MichelesGemCreations
This Beautiful Amethyst plate.. This plate has wonderful array of colors including lilac, grey, and silver. There is also a neat coating on the tips of each point.. This piece weighs about 4 oz and is approximately 3.5 inches long..
The spiritual meaning of purple amethyst is connected to the mind. It supports our thought processes and intuition. Purple amethyst is said to promote calm to the mind and clarity where there is confusion.
Share this post & the power of local to your other favorite networks:
Buy on Etsy