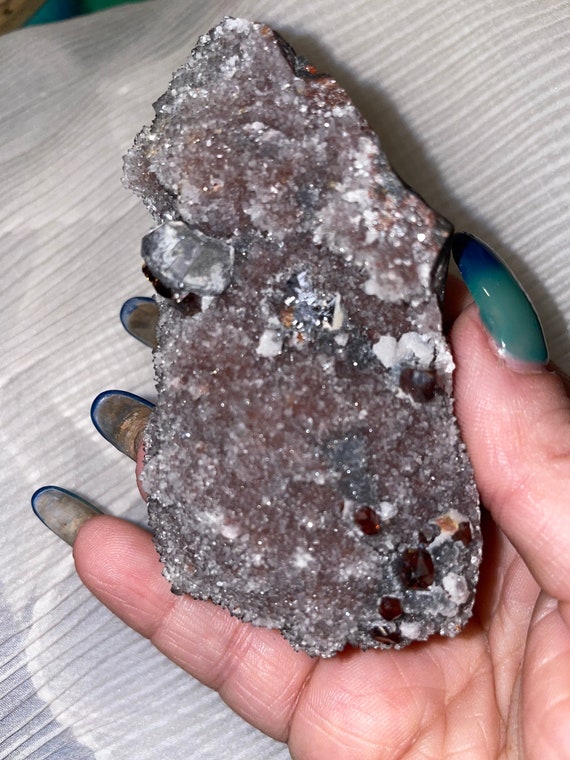 Beautiful Gemmy Sphalerite with Galena by MichelesGemCreations
This stunning Sphalerite has nice chunky red/brown Sphalerites as well as Galena on a neat grayish red druzy base. This piece weighs 7.5 ounces and is approximately 3.2 inches long.
Sphalerite fills the body with golden light, and imbues a feeling of 'lightness' within. It is warming, stimulating and uplifting, and strengthens the immune system. It encourages psychic and spiritual development and can be very helpful in meditation and visualisation work.
Share this post & the power of local to your other favorite networks:
Buy on Etsy