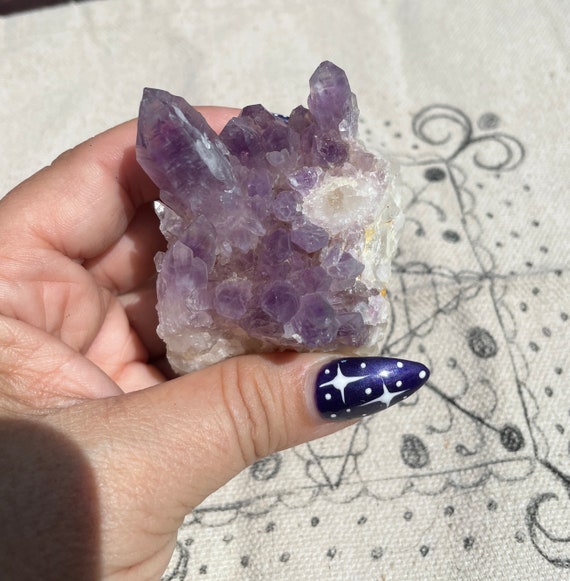 Beautiful Guerrero Amethyst by MichelesGemCreations
This beautiful Amethyst from Guerrero Mexico has a beautiful color blend of purples and light orange. Lots of phantoms in these points. This piece is approximately 3 inches long and weighs around 5.6 ounces.
Called the "all-healer", Amethyst is one of the most effective crystals for healing people, plants, and animals. Amethyst is especially supportive of the emotional body, bringing those who are overworked, overstressed, or overwhelmed back to their center. It eases the mental anxieties that lead to physical tension and headaches and is a great crystal to calm those who tend to be hot-headed and easily angered.
Share this post & the power of local to your other favorite networks:
Buy on Etsy