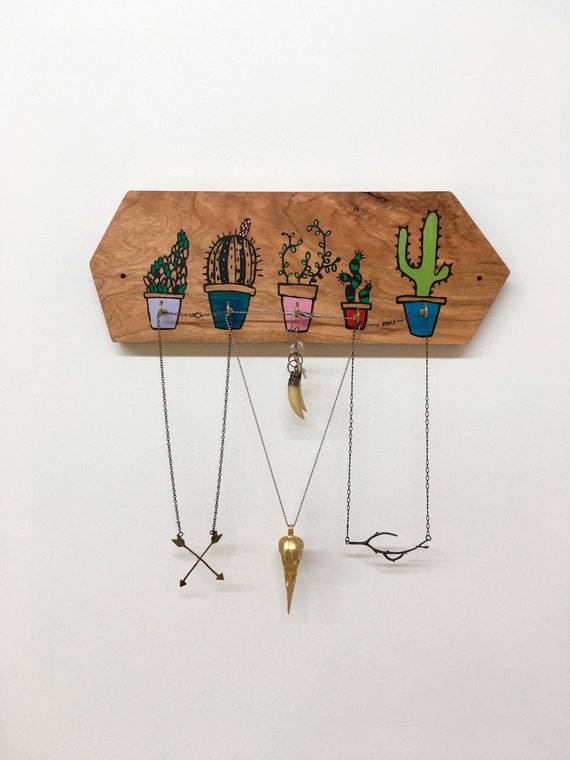 Cactus Jewelry Holder, Cactus Gift, Unique Gift, Necklace Display, Hand Painted Gift, Wood Decor by nicandthenewfie
These hooks are a lovely way to store your favorite jewelry and also great for hanging belts, scarves or leashes. they will make your closet or bedroom look extra cute while keeping you a little more organized. these unique and colorful hooks are made with salvaged Cherry and have been carefully hand painted one at a time. they come with two screws so you can attach them to your wall. they will make any girlfriend happy!
These hooks are completely hand made. I hand cut them on a bandsaw. sand each one to have nice smooth round edges. then print the outline of the cactus and then i very patiently paint each color in one at a time. these babies take some time but they are ready to go out in the world and be loved!
hexagon (5 hooks) 3/4" x 13" x 5"
Please note that each hook is hand-cut and hand painted so there is slight variation in the placement of the design as well as the grain in the wood.
Cherry is shown in first picture
Share this post & the power of local to your other favorite networks:
Buy on Etsy