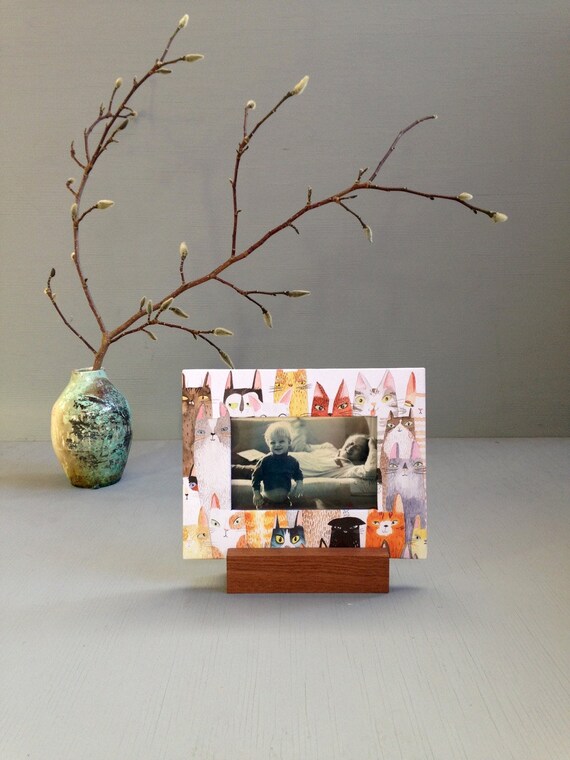 Cat Frame, Picture Frame, Unique Frame, Funny Cats, Gift for Cat Lover by nicandthenewfie
This lovely and unique frame is designed and hand made by nicola using decorative paper, chipboard, glass and reclaimed wood. The reclaimed wood stand holds the frame so you can display it on a shelf or table. Frame holds a 4×6 photo. the wood i use for the blocks varies depending on what i find but is often cypress, maple, or doug fir.
Silly Cats decorate this frame which would make a great gift for any cat lover, young or old.
*please note the pattern will vary slightly from the one pictured
Frame Size: 7" x 9"
Block Size: 2" x 3" x 6"
this frame will ship via usps priority mail due to its weight. i wish i could ship it for less, but it needs to come in a box with enough cushion to protect it.
Share this post & the power of local to your other favorite networks:
Buy on Etsy