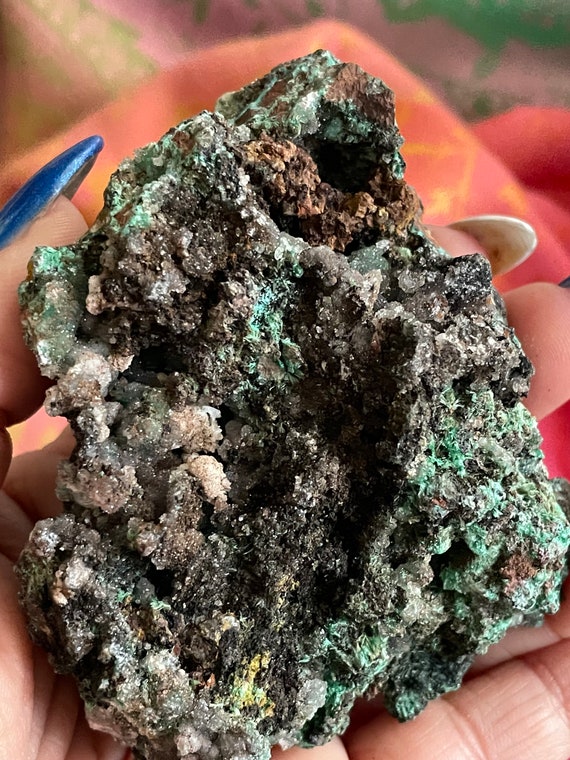 Chrysocolla and Malachite cluster by MichelesGemCreations
This Chrysocolla and Malachite cluster from Morocco has a great combo of the dark green of Malachite and the lighter green of Chrysocolla on a dark brown/black Matrix. This piece weighs 6 ounces and is approximately 3 inches long.
 Chrysocolla is brimming with spiritual and emotional properties, it also boasts a strong hand at helping you deal with certain physical issues too. This luminous blue green stone is an instant soul soother, ever ready to send humming healing vibes straight to your nervous system. Ready to cut through those feelings of weighty guilt, anxiety, and lingering depression, Chrysocolla is a cool spring shower for your soul.
Share this post & the power of local to your other favorite networks:
Buy on Etsy