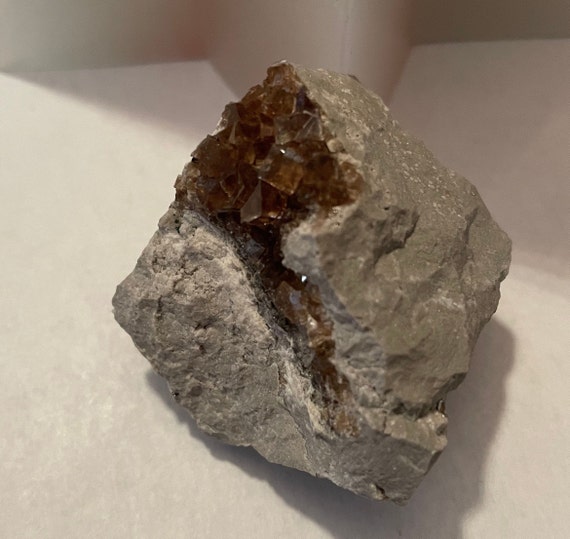 Clay Center Calcite and Fluorite by MichelesGemCreations
This tiny piece of Clay Center, Calcite and Fluorite packs a nice little punch with beautiful clear brown crystals that UV a nice creamy yellow and is luminescent This piece weighs 2.3 ounces and is approximately an inch and a half long. Clay center is getting hard to find.
Healing with Fluorite
It absorbs and neutralizes negative energy and stress. An excellent learning aid, Fluorite increases our powers of concentration, self-confidence and helps us in decision-making. It encourages positivity, balances the energies, and improves balance and coordination, both physically and mentally.
Share this post & the power of local to your other favorite networks:
Buy on Etsy