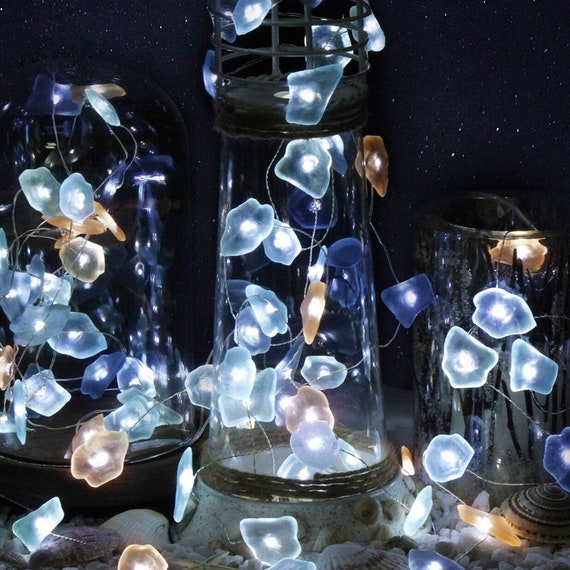 Coastal Decor Acrylic Beach Sea Glass LED String Lights by BohoGrow
Coastal Décor Acrylic Beach Sea Glass LED String Lights
So beautiful and effortlessly "beachy" when on or off, these string lights are the perfect decor choice for a coastal style home.
Make a softly lit table centerpiece with candles in blues and greens, some white sand and these lights. Add some shells to kick it up a bit!
A mermaid loving son or daughter? These work fabulously as a diffused nightlight when wrapped around a headboard or on drapery rods.
»7ft length
»Cool White LED Lights
»Blue/Green Acrylic
»Copper Wire
»Powered by Plug-In with USB End OR Choose Battery Box Version
🔴FREE SHIPPING TO USA – STOREWIDE!🔴
We commissioned these for our Summer beach jewelry look book session from Lit ltd Lighting Mfg in NYC.
We submitted the design and had them created for the shoot.
We added them to our boutique store line upon request from customers.
Share this post & the power of local to your other favorite networks:
Buy on Etsy