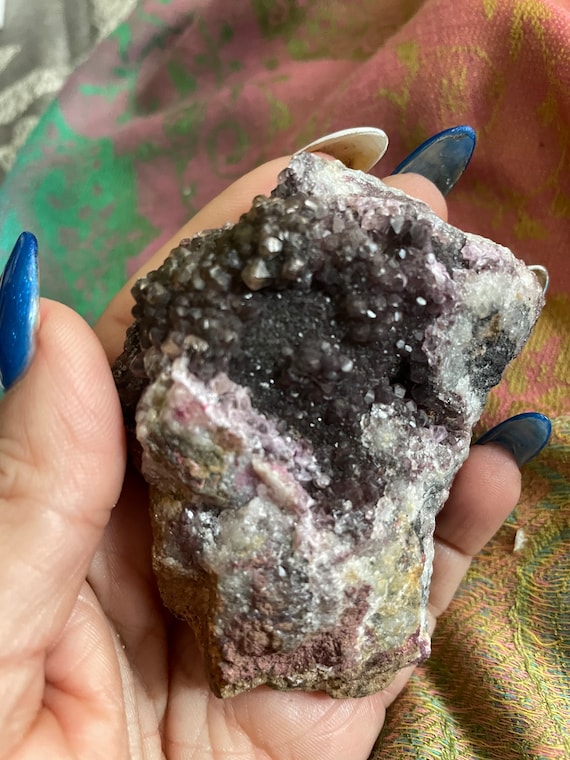 Cobaltoan Calcite Cluster by MichelesGemCreations
This Cobaltoan calcite cluster from Morocco has very pretty dark purple crystals over Pink crystals on clear calcite with pink Cobaltoan thru out the cluster!!
This piece weighs 5 ounces and is approximately 3 inches long.
It stimulates creativity, uplifts emotion, promotes harmony, and dispels negativity. Cobaltoan Calcite charges the auric bodies and facilitates a deep, steady connection to the spirit world. It is an excellent stone for meditation and may be used to induce deep relaxation and generate new ideas and solutions.
Share this post & the power of local to your other favorite networks:
Buy on Etsy