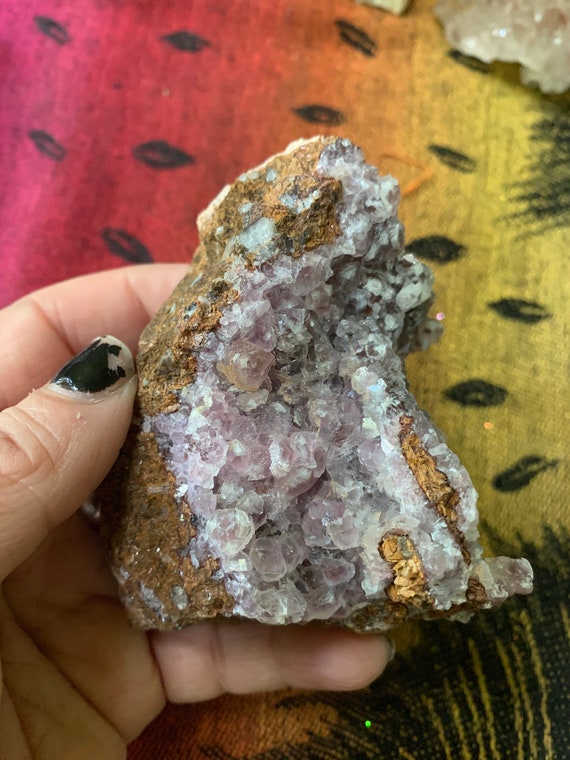 Cobaltoan Calcite cluster by MichelesGemCreations
This Cobaltoan Calcite cluster is absolutely stunning! It has a nice dark pink hue and lots of Gemmy crystals. This piece weighs 5 1/2 ounces and is approximately 3 inches long.
Cobaltoan Calcite Meaning of Healing
activates, heals & expands your Heart Chakra.
opens you up to all the forms of love – from attracting it to both loving yourself & others.
helps you to learn & know the meaning of true compassion.
heals inner child issues.
helps you to release buried emotions.
connects you with the angelic realm.
deepens meditation.
Share this post & the power of local to your other favorite networks:
Buy on Etsy