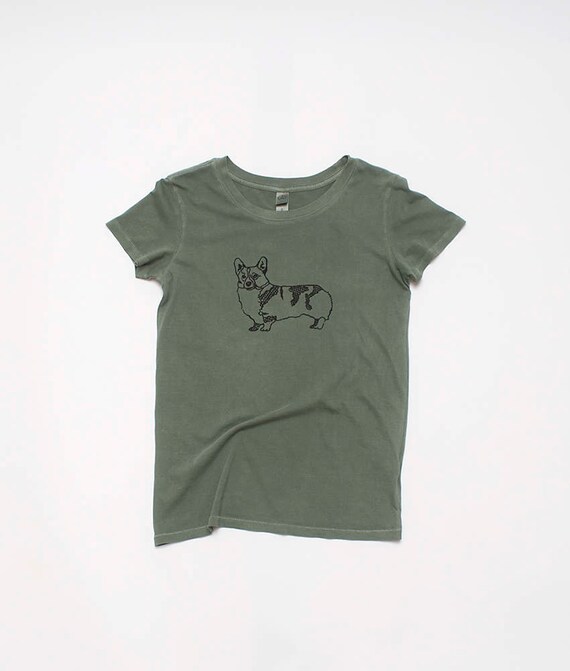 Corgi Shirt, Soft Tshirt, Yoga Tee, Dog Lover, Gym Tee, 100% Cotton by nicandthenewfie
these tees are super soft with a relaxed fit and made for summer lounging. wear them to the gym, yoga, hiking, biking, yardwork, and running for coffee. i print my CORGI design in black onto green tee in two fits. the men's tee is slightly darker in color than the women's and the styles do differ slightly so please refer to the details below to find your perfect fit.
Small- chest- 34", length- 24"
Medium- chest- 35", length- 25"
Large- chest- 36", length- 25"
Xlarge- chest- 40", length- 26"
Share this post & the power of local to your other favorite networks:
Buy on Etsy