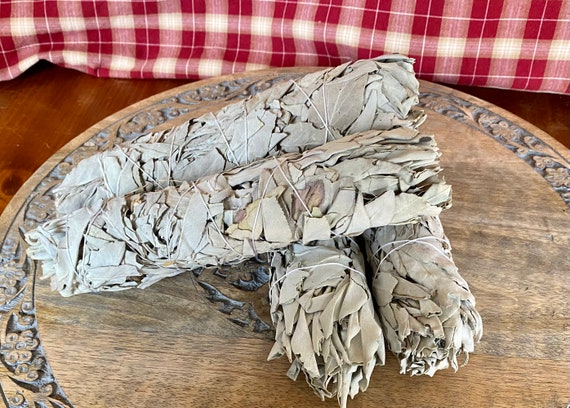 Extra Large Blessings Smudge Sage Stick – White Sage, Sage, Smudging, Sage Stick, House Blessing, New Home, Protection, Vegan by SAVAHolisticHealth
Wild crafted white sage bundle and dried, stick is approximately 9 inches in length and 2 inches wide. Can be used for smudging and many believe infection control. Consult Physician prior to the use of any herbal product.
Do not use if pregnant, nursing or taking any prescription medicines. Discontinue use if any adverse reactions occur. Not intended to diagnose, treat, cure or prevent any disease. This statement has not been evaluated by the FDA. Keep out of children's reach. Please Check with Health Care Provider for Correct Useage. Caution must be used since you initially light it on fire and then dose it out so you can use for smudging. Adult supervision always. Instructions will also be included in shipping box.
Share this post & the power of local to your other favorite networks:
Buy on Etsy