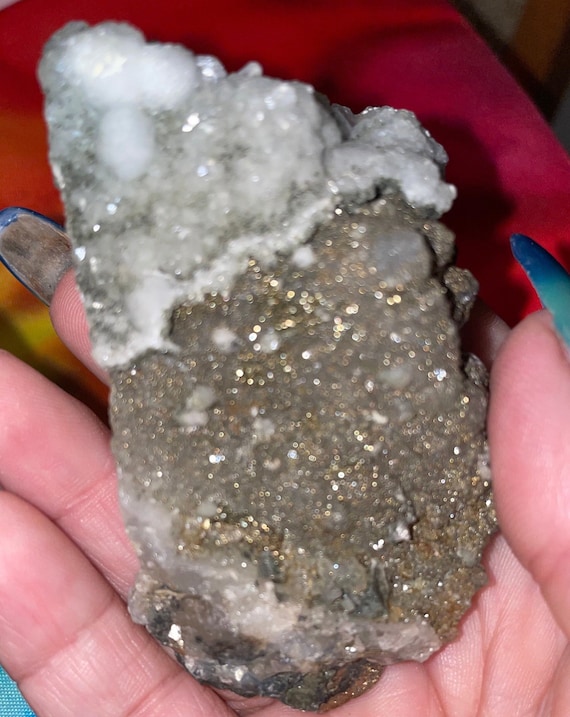 Fluorite with Chalcopyrite and Calcite by MichelesGemCreations
This Fluorite with Chalcopyrite and Calcite is a really cool looking piece. It is very sparkly with tons of Chalcopyrite all around the piece. It also UV's a nice purple and pink. This piece weighs 4.7 ounces and has approximately 2.5 inches long.
Chalcopyrite removes energy blockages, cleansing, activating and aligning the chakras and energy bodies at the same time. It is an excellent aid to increase self esteem, banish fears and doubts and soothe the emotions.
Healing with Fluorite
It absorbs and neutralises negative energy and stress. An excellent learning aid, Fluorite increases our powers of concentration, self-confidence and helps us in decision-making. It encourages positivity, balances the energies, and improves balance and coordination, both physically and mentally.
Share this post & the power of local to your other favorite networks:
Buy on Etsy