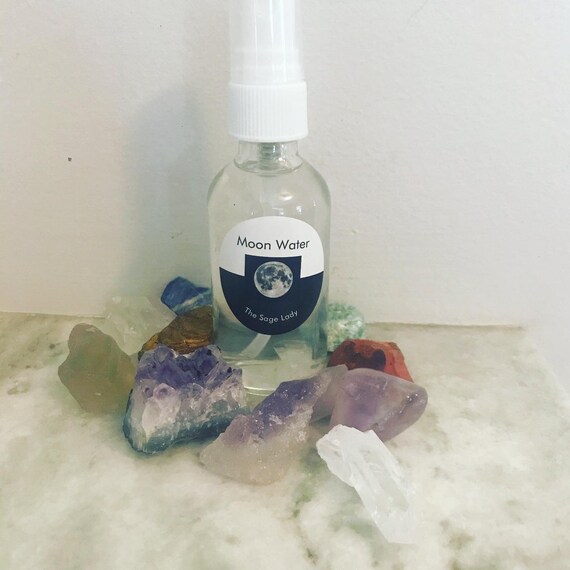 Full Moon Water | Pink Moon by TheSageLadyCreations
Full moon water, lavender essential oil, clear quartz
Spritz this around your room or onto yourself to help embrace your inner rebel and define status quo. 🌕🌙 Clear quartz is particularly good at stimulating the immune system and restoring the balance within.
The Pink Moon🌙 This moon offers us the ability to make proper adjustments where adjustments are needed. We come together to find balance — which makes sense, as Libra is symbolized by the scales of justice themselves! It's a beautiful time to forgive and ask for forgiveness and be honest about what needs you have that are not being met. Sometimes, when the scales of justice are in the process of finding their way back to the midpoint, there can be a little disruption in your life.
4oz
Please keep out of sunlight. The sun's energy most likely adds to the energy in the moon water.
Please note essential oils may settle on the top. Shake well with each use🌙
Many blessings.
Share this post & the power of local to your other favorite networks:
Buy on Etsy