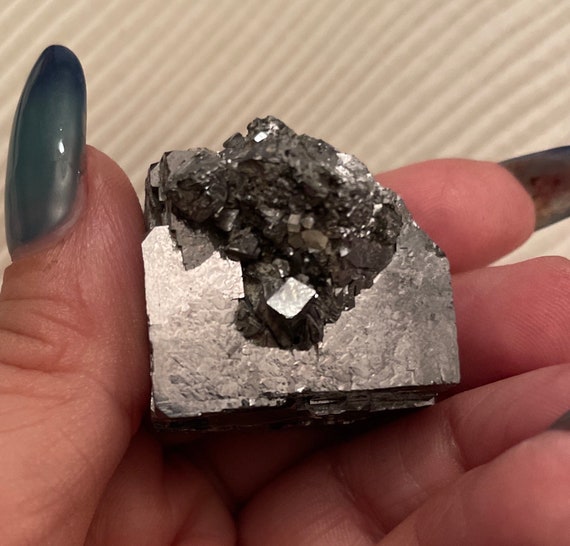 Galena cube by MichelesGemCreations
This is a really cool heavy Galena Cube from Sweet water mine, Missouri. This cube weighs 3.4 oz.
Galena lends us the courage to face and embrace the deepest and most feared regions of our own soul. It encourages compassion, love, tolerance, and peace and asks us to accept the aspects of ourselves we have long feared. Galena is strongly grounding and moves rapidly into alignment with Mother Gaia.
Share this post & the power of local to your other favorite networks:
Buy on Etsy