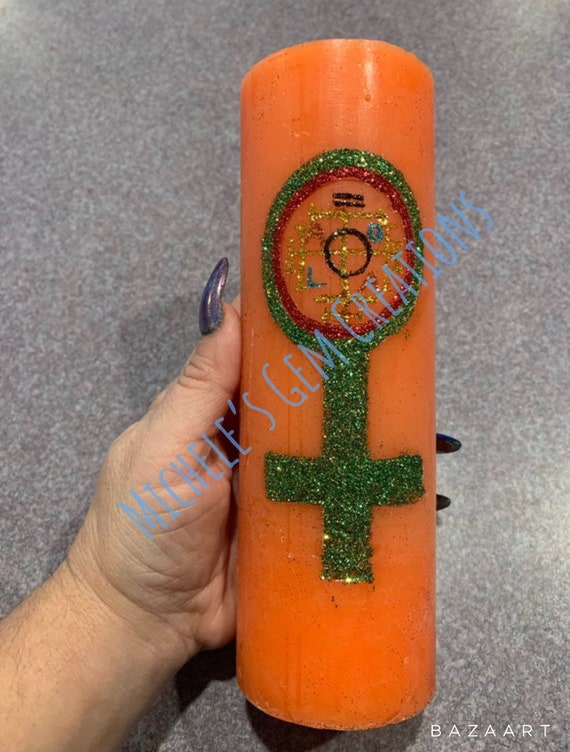 Good fortune in reversing bad luck candle spell by MichelesGemCreations
This seal changes the bad luck in all the areas of your life to good. Your meditation is very important to the success of this candle. Make lots of lists do whatever works immensely catalog all the areas of your life which need improvement.
Candle colors
Green- money
Orange- for opportunities and getting the right jobs
Pink-for luck in a love relationship
Yellow- happiness
White- use this for everything else.
I'll spell candles are custom-made and come with the kit that includes all of the items in instructions needed to burn the candle. Feel free to contact me for questions. Thank you for looking at my store blessed be.
Please contact me if you wish to order more than one candle so I can combine shipping.
Each candle is unique. Each candle comes with a kit with specific items needed to burn your candle. The photos shown are just a sample of the candles I make
Legal disclaimer :
The law states that Spells, Tarot Readings, and Spiritual
Work are for entertainment purposes. You agree that you are at least 18 and older before you make any purchases. You agree that Spiritual Readings or Spiritual work is not a substitution for any legal, medical or financial advice. Michele's Gem Creations is not liable or responsible for any paranormal activity that may or may not occur due to the use of our products or services.
Share this post & the power of local to your other favorite networks:
Buy on Etsy