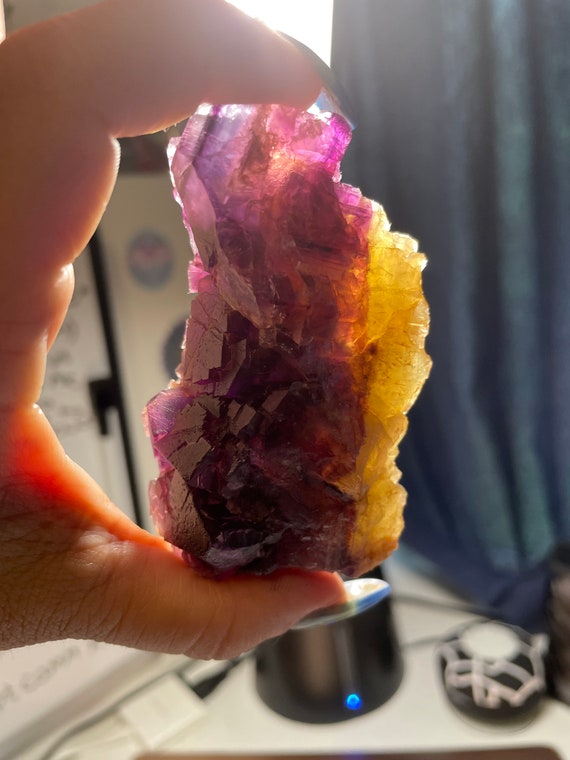 Gorgeous Purple on yellow Fluorite by MichelesGemCreations
This gorgeous purple and yellow flora is a truly stunning piece it's got a nice rich dark purple floor right on top of a nice bed of yellow Fluorite. The purple Fluorite UV's A lighter purple and the yellow Fluorite UV's a more pinkish purple. This piece weighs approximately 6.1 ounces and there's approximately 3 inches long.
Healing with Fluorite
It absorbs and neutralises negative energy and stress. An excellent learning aid, Fluorite increases our powers of concentration, self-confidence and helps us in decision-making. It encourages positivity, balances the energies, and improves balance and coordination, both physically and mentally.
Share this post & the power of local to your other favorite networks:
Buy on Etsy