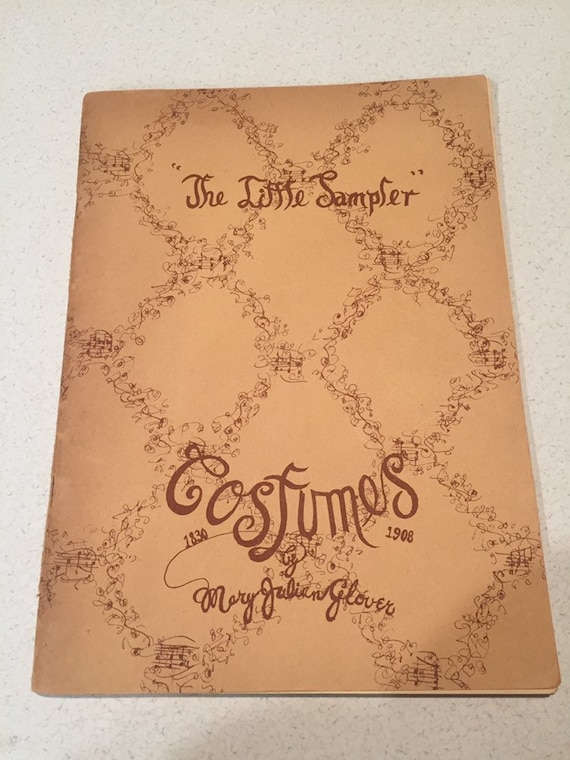 History of Costumes, the Little Samplers, Mary Julian Glover, reference book, costume design, theater, seamstress by Wantiquities
This book was published in 1947, looks to be hand drawn but not, was probably self published.
Beautiful sketches and illustrations by author, of clothing worn by women and children from 1830 to 1908.
WONDERFUL VOCABULARY – barbe, chignon, muslin fichu, pelerine..
In addition to details about clothing there are pages devoted to etiquette of the day, manners, etc.
This book is a paperback and the cover is torn at the spine. 64 pages. 8 x 12.
Like what you see? Visit my shop for more vintage retro fun!
Thank you! Enjoy browsing!
Share this post & the power of local to your other favorite networks:
Buy on Etsy