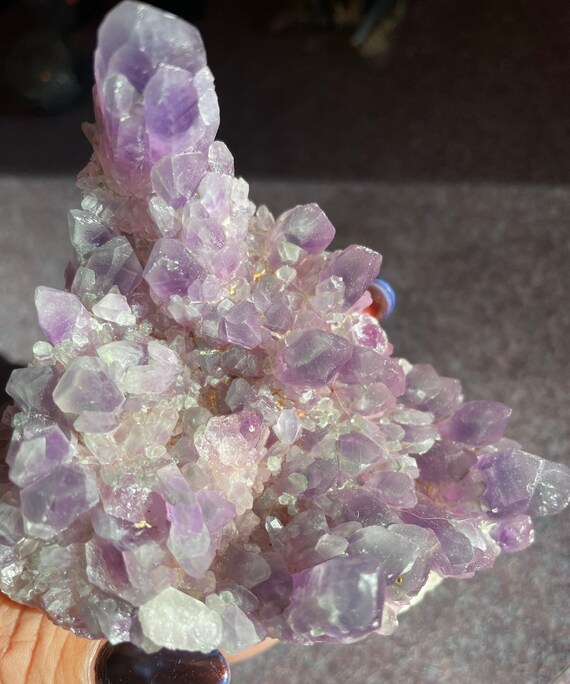 HTF Amazing Guerrero Amethyst by MichelesGemCreations
This Guerrero Amethyst Cluster is a specimen of amethyst from Amatitlan, Mun. de Zumpango del Rio, Guerrero, Mexico. This specimen features all of the trademarks of high-quality Guerrero amethyst, with the base of each of the large points covered in smaller crystals and a deep purple core that gradates to a lighter, clear color as well as light green at the end. A cluster of many small and a coupe larger crystals . Guerrero amethyst are becoming harder and harder to find because unfortunately the area is now controlled by the cartel, making specimens like these a limited resource. This would be a unique addition to any collection!
This piece weighs 330 grams and is around 4 inches long!
Share this post & the power of local to your other favorite networks:
Buy on Etsy