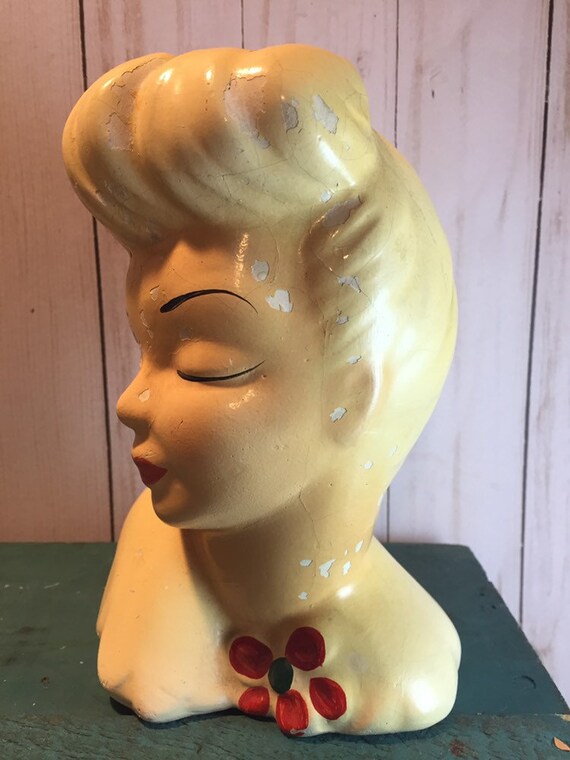 Lady head vase, large size, chalkware and cold paint, glamour girl, betty grable planter, gift for her by Wantiquities
THis lady head vase is 7+ inches tall. ONe of the tallest ones I've seen.
THis is the Glamour Girl head vase, some say it was meant to be Betty Grable.
It is large and heavy, some of the paint is peeling because it was cold painted, which wore off over time.
All in all I've seen these in worse condition – most of the original paint IS intact.
Someone added a felt pad (green) to the bottom so it won't scratch the furniture.
Classic head vase!
Like what you see? Visit my shop for more vintage retro fun!
Thank you! Enjoy browsing!
Share this post & the power of local to your other favorite networks:
Buy on Etsy