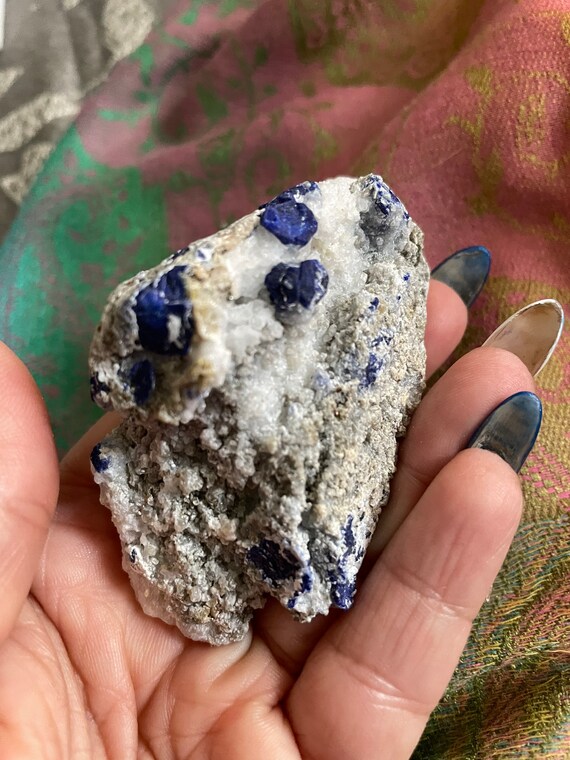 Lapis lazuli Cluster by MichelesGemCreations
This Lapis Lazuli cluster has some nice cobalt blue Lazuli in a Quartz matrix. There is also a small amount of calcite on the top of this piece that glows orange. This piece weighs 4.3 ounces and is approximately 3 inches long.
It is considered to be a protection from psychic attacks, bringing deep peace, harmony, reveals inner truth, honesty, compassion, self – awareness, and self – expression. Because of its healing powers, Lapis lazuli is celebrated as being The Wisdom Stone. Having its classic type, it is being loved by the pharaohs from Egypt thousands of years back.
Share this post & the power of local to your other favorite networks:
Buy on Etsy