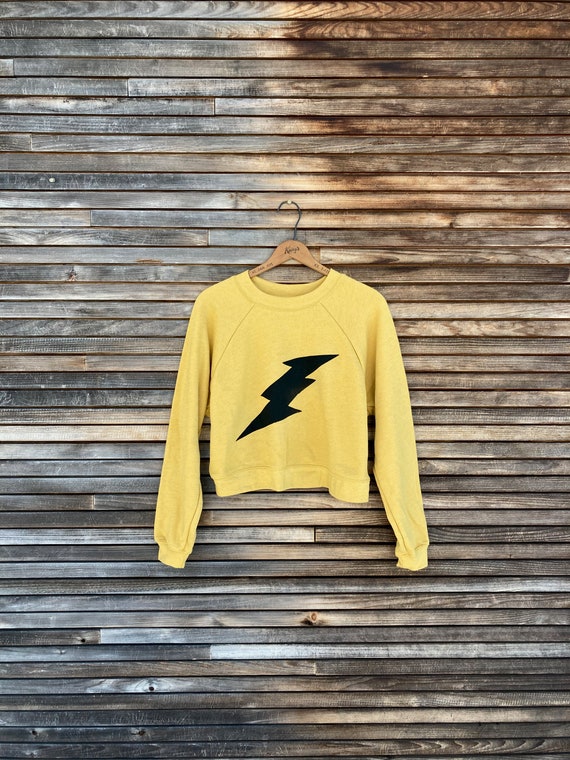 Lightning Strikes Sweatshirt, Crop Top, Yellow Shirt, Cozy Sweatshirt, Super Soft Top, Gym Top by nicandthenewfie
i print my simple geometric lightning bolt in black onto this butter soft top which is the nicest thing to wear on a chilly summer evening or as we move into fall and head to the apple orchards. this sweatshirt has an uber soft fleece inside, drop shoulders with looong sleeves, a simple finished neckline and a slightly shorter fit so it will likely hit around your waist, maybe a bit lower depending on your height. please check sizing below for your best fit but these do run a bit loose.
i print each top, one at a time. i don't use machines or presses, just hand drawn silk screens and my upper body strength.
Small: chest 44", length 20"
Medium: chest 48", lenth 20"
Large: chest 52", length 23"
Xlarge: chest 56", length 24"
2XL: chest 60", length 24"
Share this post & the power of local to your other favorite networks:
Buy on Etsy