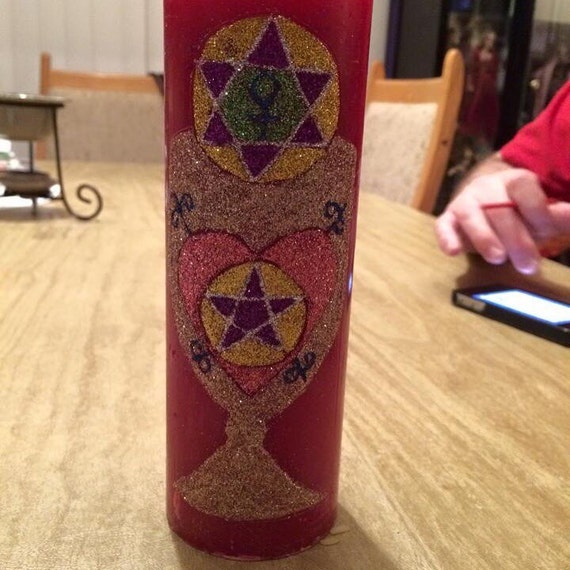 Love 3 candle bundle (local pickup only) by MichelesGemCreations
Love candle bundle
Now you can get some of your favorite Healing candles at a special discount rate by buying one of my three candle bundles.
You can choose any three of the candles mentioned below for the bundle.
Love uncrossing candle used to remove unwanted obstacles from your love life
Champagne candle to make your love life sparkle and dazzle.
Love Ouanga candle A charm to light your way to love
Empress of love candle to invoke an abundance of love and happiness in your life.
Come to me candle to draw someone you desire.
These healing candles help manifest your desires such as relationships, finances, weight-loss etc. All of my candles are custom-made to each order placed. Each candle is unique. Each candle comes with a kit with specific items needed to burn your candle. The photos shown are just a sample of the candles I make. Please see my Facebook page Michele's Enchanted Treasures to see more of my candles. Please view the following link to see the various candles available. anyflip.com/ffwx/livy
Please do not leave your candles burning when not home or unattended for several hours. Please burn candles away from pets and children
Legal disclaimer :
The law states that Spells, Tarot Readings, and Spiritual Work are for entertainment purposes. You agree that you are at least 18 and older before you make any purchases. You agree that Spiritual Readings or Spiritual work is not a substitution for any legal, medical or financial advice. Michele's Gem Creations is not liable or responsible for any paranormal activity that may or may not occur due to the use of our products or services.
Share this post & the power of local to your other favorite networks:
Buy on Etsy