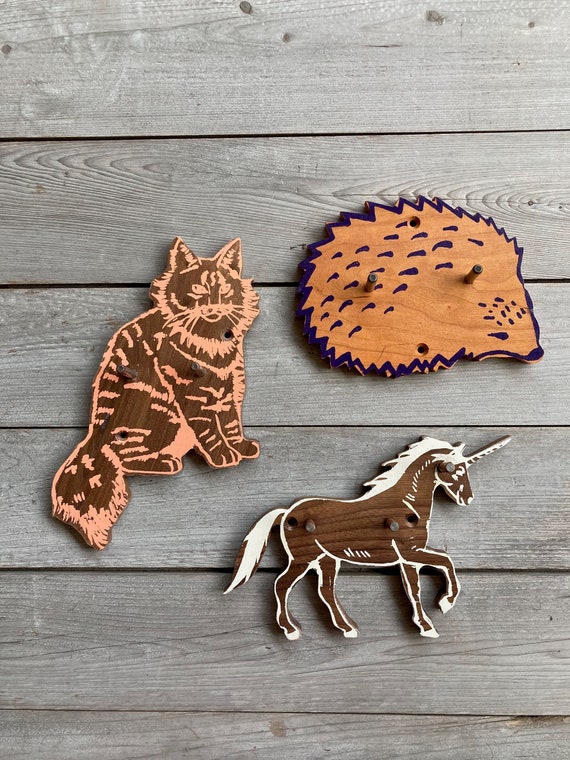 Magical Creatures Hooks, Choose Unicorn, Hedgehog or Gary the Mainecoon, Cute Hook for Your Home by nicandthenewfie
My magical creatures collection consists of a unicorn, hedgehog and gary the mainecoon cat- who lives in my house. the hooks are cut from reclaimed or salvaged hardwood, hand printed and then coated so you can hang one up in a space that needs a little organization and whimsy. woods vary depending on the animal and due to the nature of handwork, printing and wood grain will all look a little unique from the photos above but will have the approximate look of the one shown.
Gary the Mainecoon Cat: 1/2" x 7 x 9
Hedgehog: 1/2" x 6" x 5"
Unicorn: 1/2" x 8" x 6"
Share this post & the power of local to your other favorite networks:
Buy on Etsy