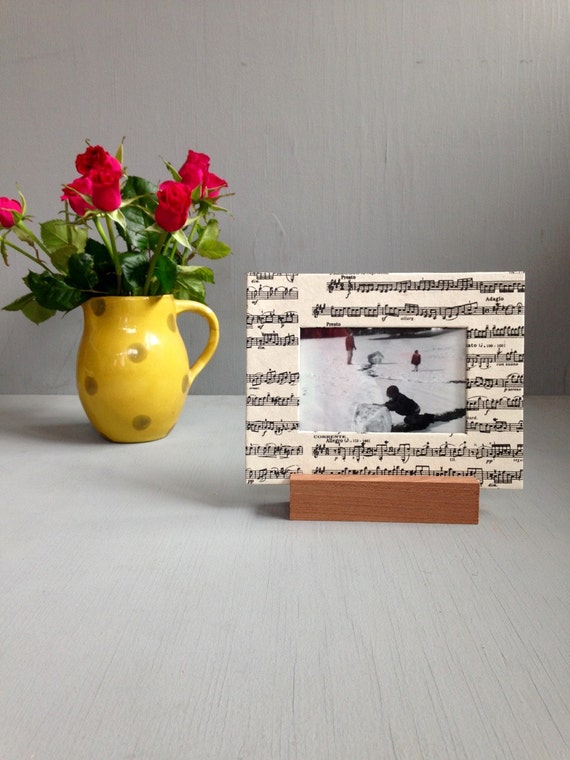 Music Frame, Gift for a Musician, Unique Frame by nicandthenewfie
This lovely and unique frame is designed and hand made by nicola using decorative paper, chipboard, glass and reclaimed wood. The mahogany stand holds the frame so you can display it on a shelf or table. Frame holds a 4×6 photo.
Paper with the Vivaldi Musical Score decorates this frame, making it a great gift for a music lover or musician.
Frame Size: 7" x 9"
Block Size: 2" x 3" x 6"
Share this post & the power of local to your other favorite networks:
Buy on Etsy