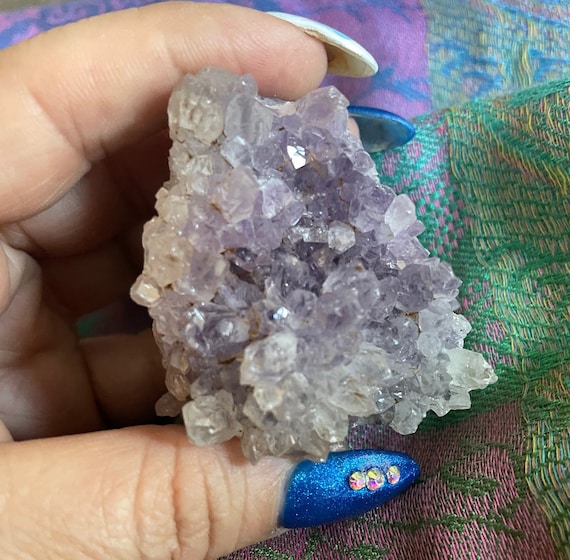 Nice Amethyst Cluster by MichelesGemCreations
This nice medium Amethyst chunk from Uruguay has a beautiful dark purple cluster of Amethyst. This piece is 2 inches long.
AM1
Healing with Amethyst
♥ Increases nobility ♥ Spiritual awareness ♥ Psychic abilities ♥ Inner peace and healing ♥ Healing of body, mind & soul ♥ Positive transformation ♥ Meditation ♥ Balance ♥ Relieves stress ♥ Communication

Amethyst is a powerful and protective stone.  Amethyst is a natural tranquilizer, it relieves stress and strain, soothes irritability, balances mood swings, dispels anger, rage, fear and anxiety.  Alleviates sadness and grief, and dissolves negativity.  Amethyst activates spiritual awareness, opens intuition and enhances psychic abilities.  It has strong healing and cleansing powers. 
Share this post & the power of local to your other favorite networks:
Buy on Etsy