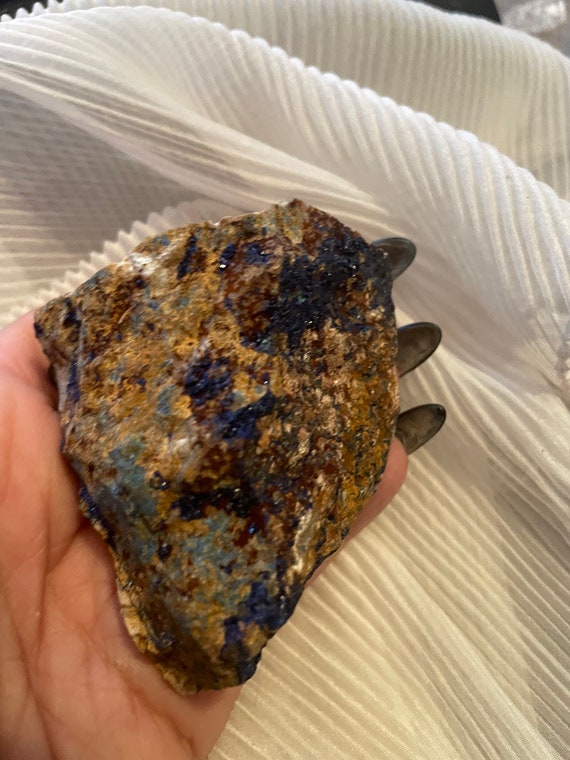 Nice Azurite and Malachite cluster by MichelesGemCreations
This Azurite Cluster has some really nice deep blue crystals and patches of blue Chrysocolla patches as well.
This piece weighs 5.7 ounces in is approximately 2 inches long.
Azurite works to remove blockages from endless energy points, keeping those sweet vibrations flowing. Azurite is connected to the third eye chakra – the place of our deep intuition and inner guidance.
Share this post & the power of local to your other favorite networks:
Buy on Etsy