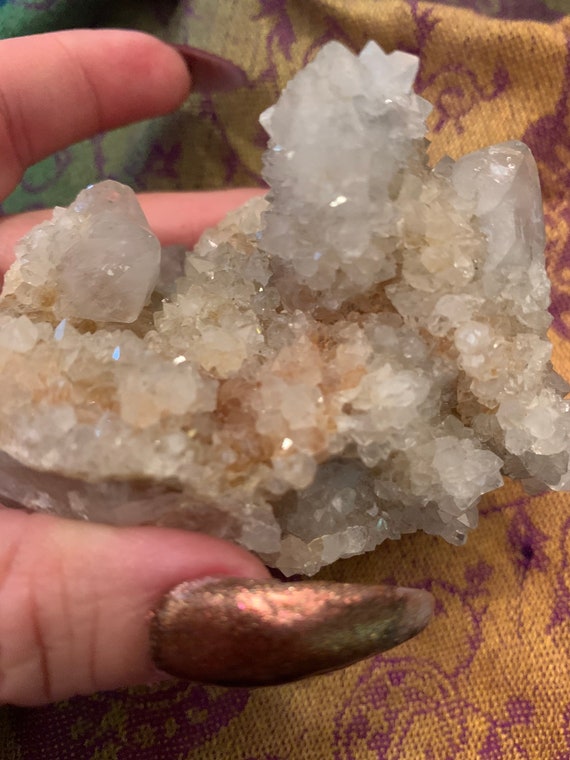 Nice Cactus Amethyst by MichelesGemCreations
Very nice Cactus Amethyst.. This cluster has nice formations with light blue, orange and clear colors. There is very minimal damage to the points. A truly gorgeous piece. This piece weighs 7.3 oz and is around 3 inches long..
Cactus Amethyst is the meditation teacher giving insight and knowledge at a group consciousness level.
The central crystal is the 'old soul' attracting the energies of newer souls in the form of the smaller crystals.
Share this post & the power of local to your other favorite networks:
Buy on Etsy