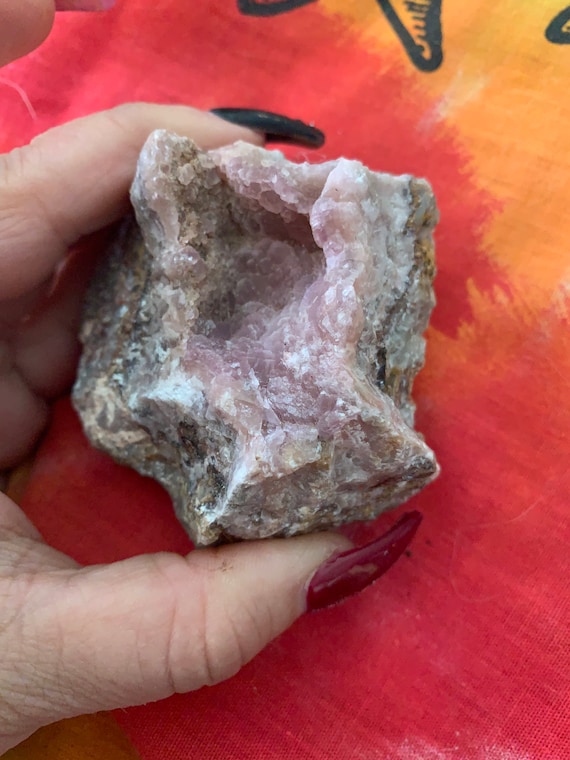 Nice Cobaltoan Calcite piece by MichelesGemCreations
This nice Cobaltoan Calcite has a nice pinkish mauve color to it as well as other colors within the matrix. This piece weighs 5.4 ounces and is approximately 2 1/2 inches long.
Cobaltoan Calcite can give us an enhanced awareness of our own body language and brings increased harmony to people or groups working with each other. This stone's energy will also help to form friendships and may facilitate raising consciousness.
Share this post & the power of local to your other favorite networks:
Buy on Etsy