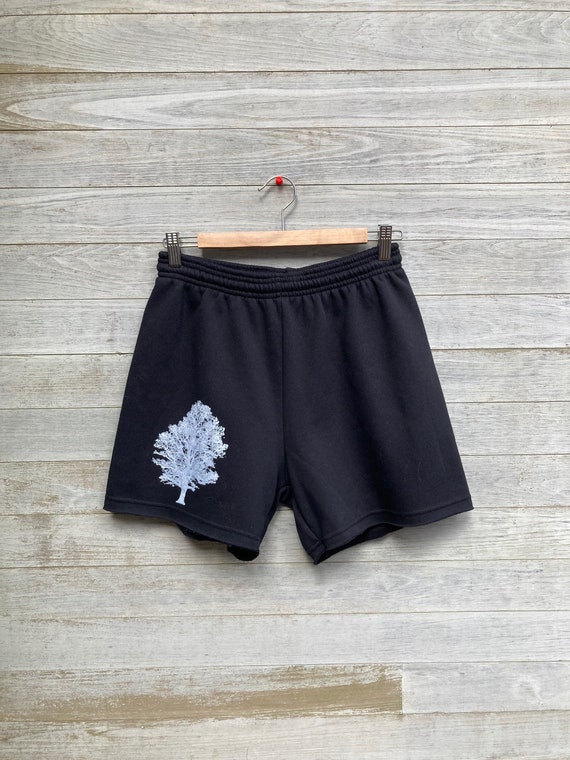 Oak Tree Shorts, Sweat-shorts, Cozy Shorts, Pajama Shorts, Workout Shorts, Summer Shorts by nicandthenewfie
***New Style- a pair of cut off sweat-shorts but with a finished hem are super comfy, stretchy and casual- a perfect pair for the gym, sleeping, and doing yard work. these are a little longer than my other ladies shorts, have a stretchy waistband along with a tie.
COLOR: Black
these run big so please refer to sizing chart.
S: waist- 28"-32", length- 15" (rise is 4-1/2")
M: waist- 30"-34", length- 16" (rise is 5")
L: waist- 34"-38", length- 16" (rise is 6")
XL: waist- 38"-42", length- 17" (rise is 6-1/2"
shop policy: because i hand print each order once it is placed, sales are final but exchanges for any reason are welcome as long as the clothing has not been worn, washed or altered.
Share this post & the power of local to your other favorite networks:
Buy on Etsy