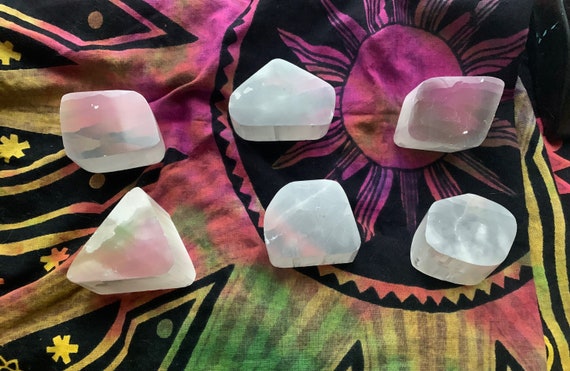 One medium Selenite TV stone by MichelesGemCreations
Size: approximately 2"
Weight: approximately 100- 120g
Locality: Morocco
** when purchasing stone please know which number stone you are interested in.
Selenite is the crystal form of the mineral gypsum made up of hydrous calcium sulfate. Selenite is formed from the evaporation of highly saline water such as lakes, seawater, hot springs and valcanic vapors.
Selenite is said to be a very protective stone, helping shield a person and it's surroundings from out side influences. Selenite is very calming and soothing and brings peace and tranquility to it's surroundings.
Share this post & the power of local to your other favorite networks:
Buy on Etsy