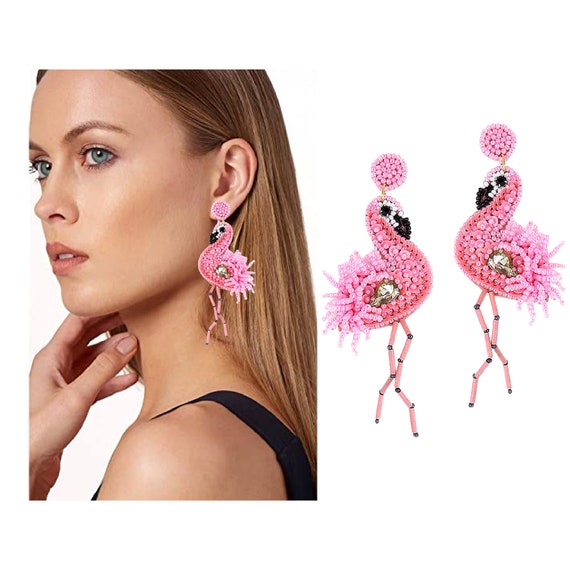 Pink Flamingo Beaded Gem Statement Earrings by BohoGrow
Pink Flamingo Beaded Statement Earrings
♥‿♥ Free Shipping To USA ♥‿♥
Beautiful Hand-Beaded Earrings feature a pink flamingo with dangling beaded legs.
Approx. 2"W X 3"L
Push Back.
Super Lightweight on Ears.
Comfortable Fleece Fabric Backing.
𝑨𝒃𝒐𝒖𝒕 𝑻𝒉𝒆 𝑨𝒓𝒕𝒊𝒔𝒂𝒏
Bailey Blu specializes in beaded jewelry creations and acrylic paint pour art.
She joined our collective a year ago along with her beloved Yorkie, Binkerson…now our mascot.
Bailey lives in Westport, CT and loves tacos, country music, and bumblebees.
Gift Wrap & Card Option Available As An Option At Checkout.
We enclose a special ♥ Free Gift ♥ with every order!
Share this post & the power of local to your other favorite networks:
Buy on Etsy