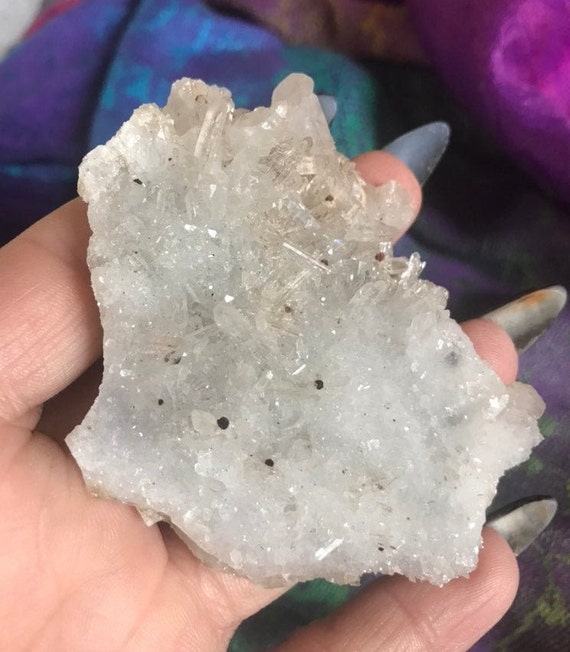 Quartz plate with nice crystals by MichelesGemCreations
This is a nice but small quartz plate with very well defined crystals.
Its metaphysical purposes are vast, from helping to expand consciousness to facilitating open communication and stimulating the chakras. For those needing clarity of mind, clear quartz healing properties will eliminate energy blockages and allow energy to flow smoothly throughout the body.
1
Share this post & the power of local to your other favorite networks:
Buy on Etsy