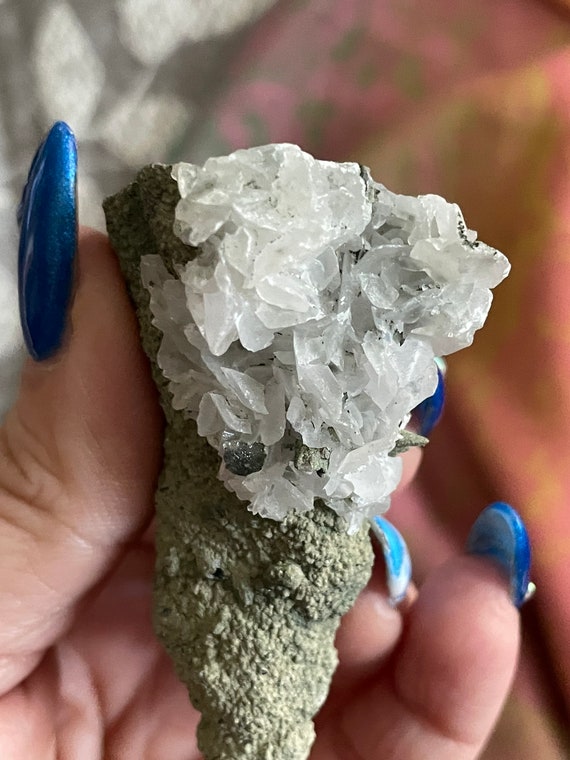 Quartz with Calcite by MichelesGemCreations
This really funky Quartz with Calcite from inner Mongolia is a really cool piece. It has a ton of calcite crystals that UV Orange over a piece of clear Quartz. This piece weighs 3.4 ounces and is 2 inches long.
Calcite is a powerful amplifier and cleanser of energy. It cleans negative energies from the environment. It brings forth a polarising prismatic energy, which engenders a spectrum of energy to clear and to activate all of the chakras. Calcite is a spiritual stone that facilitates the opening of higher consciousness and psychic abilities. It helps mind and body to remember soul experiences.
Clear quartz has the capacity to absorb, store, release and regulate energy. It resonates with all of the chakras as well as each Zodiac sign. Quartz enhances spiritual growth, spirituality, awareness, and wisdom. It increases inspiration and creativity.
Share this post & the power of local to your other favorite networks:
Buy on Etsy