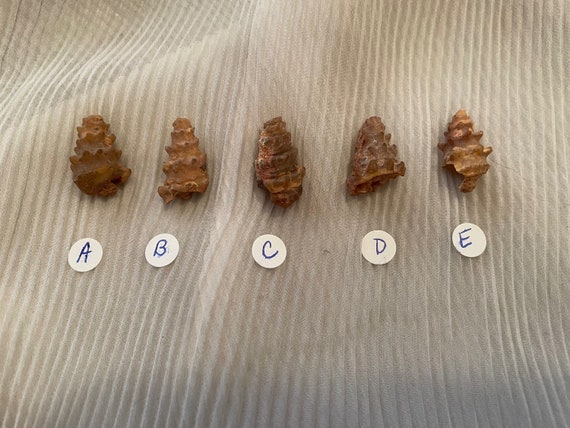 Rare!! knobby gastropod shell fossil from Morocco by MichelesGemCreations
A Cerithium sp. knobbly gastropod shell fossils. A super little sea snail fossil from Morocco.
These are pseudomorphic fossils, the shells have been replaced during fossilization with an orange-yellow Agate, and is partly translucent when held up to the light.
Dates to the Eocene period and is between 34-56 million years old.
These would make an excellent addition to any collection. They could also be used to make a truly unique piece of jewelry if desired.
These fossils are roughly 1.1" (28mm) in length and weighs 4 g.
Please see all photos to establish condition for yourself.
Fossil will be sent very well protected to ensure it reaches you in excellent condition.
Share this post & the power of local to your other favorite networks:
Buy on Etsy