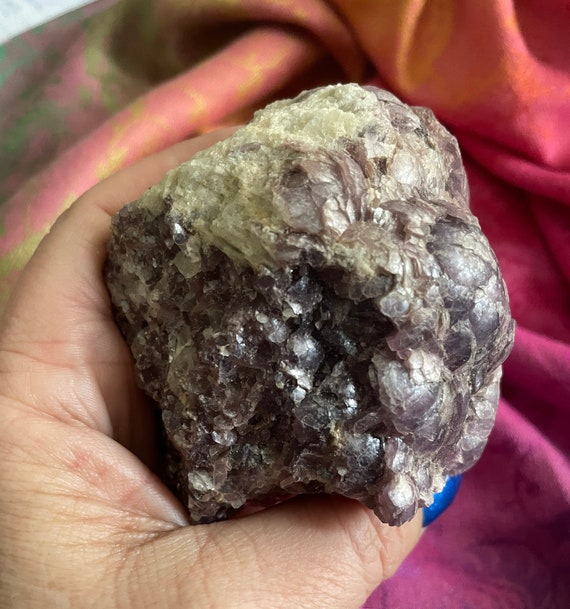 Rare Lepidolite botryoidal by MichelesGemCreations
This stunning rare Lepidolite boytryoidal has a gorgeous shiny light and dark purple everywhere!!
This piece weighs 11.8 oz. Pictures do not do this crystal justice!!
Lepidolite is known for encouraging a sense of calm and tranquility during times of tension and chaos. Containing lithium used in anti-anxiety medication, Lepidolite is a natural stone to release stress, soothe the mind, and relieve feelings of depression. It is the perfect, natural melatonin.
Lepidolite offers peace, and promotes restful sleep, protected from outside influences. It opens, activates, heals, and stimulates all seven Chakras of the body. It is associated with with the charming harmony of Libra, and the romantic sensitivity of Pisces.
Share this post & the power of local to your other favorite networks:
Buy on Etsy