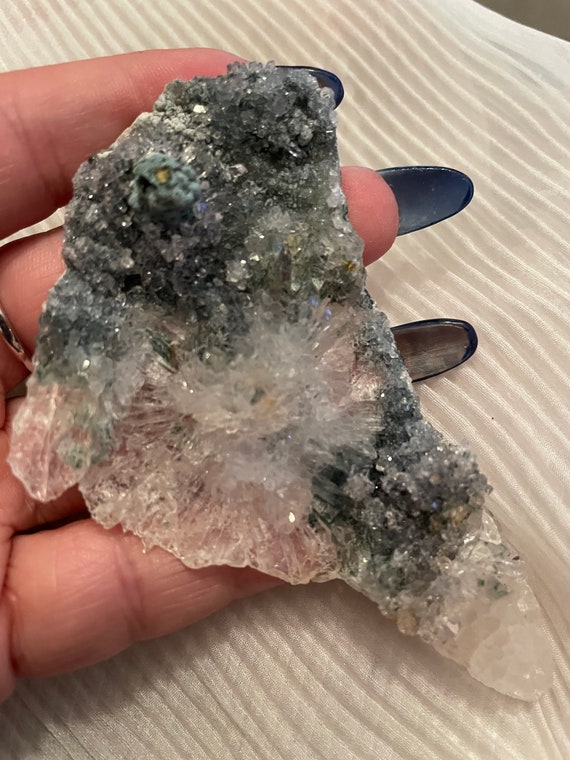 Really nice Rose Amethyst. by MichelesGemCreations
This really pretty unique Rose Amethyst has a really nice combination of clear quartz, light green and black. This piece weighs approximately 1.2 ounces and it's just over 3 inches long!
Amethyst is a powerful and protective stone that has a wide range of benefits. Some of the healing properties and powers of Amethyst are below: Natural tranquilizer: Amethyst relieves an individual from stress and strain, soothes irritability, balances mood swings, dispels anger, rage, fear and anxiety.
Share this post & the power of local to your other favorite networks:
Buy on Etsy