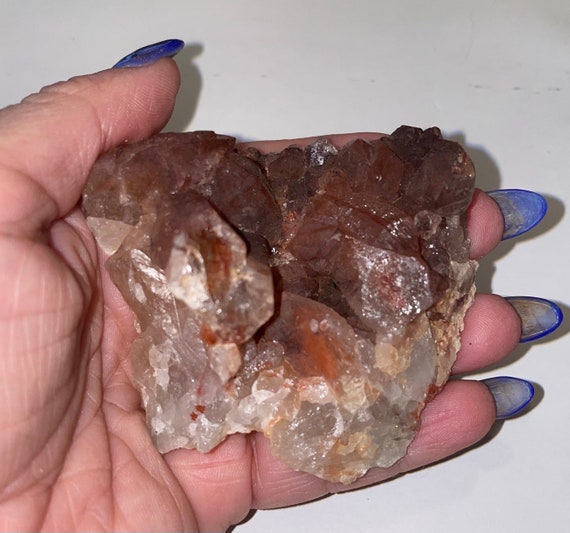 Red Quartz Cluster by MichelesGemCreations
This is a really interesting red Quartz Cluster. You have a bunch of deep red points that are sideways. and then you have a lighter orange color within some of the Quartz as well.
Red quartz encourages positive action and magnetizes energy, making it a great choice for bringing thoughts and visions into form. It's also healing and keeps you anchored and centered amid uncertainty, able to find balance wherever you find yourself. Work with these crystals to get comfortable on this planet and in your own skin, so you can actualize your higher calling.
RQ5
Share this post & the power of local to your other favorite networks:
Buy on Etsy