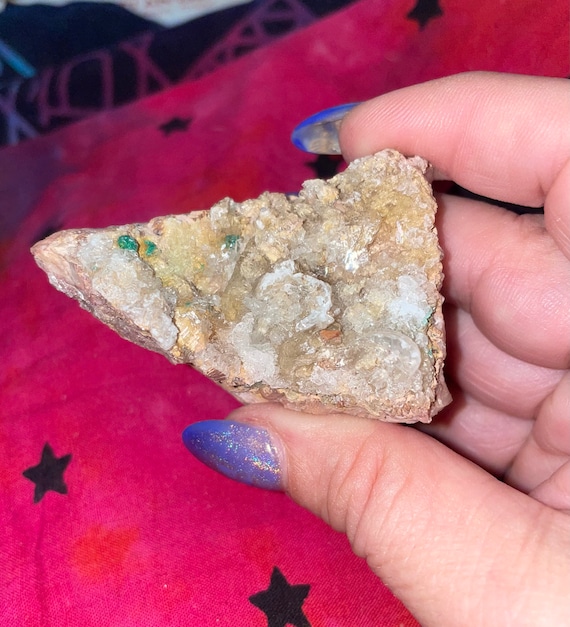 Rosasite and Dolomite cluster by MichelesGemCreations
That's cool shape Rosasite and Dolomite Cluster has some really cool formations on it of a cool clear crystal over the pink Dolomite with small cluster of Rosasite.
This piece weighs 3 ounces and is approximately 2 1/2 inches long.
Dolomite opens the heart and remind want to appreciate the small things in Monday and experiences. Dolomite is a stone of patience consistency and loyalty to one's path. Dolomite is an excellent healing stone for detoxification and elimination of heavy minerals from within your body.
Rosasite stimulates and balances the throat chakra. Rosasite is deeply calming and allows want to speak with clarity from one's truth. Rosasite is useful for memory recall and affirmations. Particularly when used with mantras. Rosasite is a crystal of support strength and sustainability.
Ros9
Share this post & the power of local to your other favorite networks:
Buy on Etsy