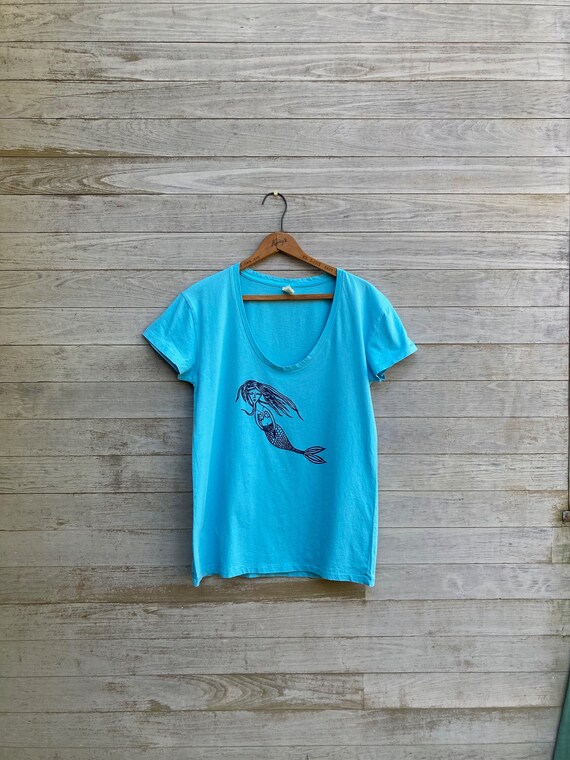 Sea Maiden Tee, Lightweight Tee, Summer Tee, Cotton Tshirt, Pisces Tee by nicandthenewfie
this all cotton tee is the easiest tee to wear for all those hot summer days- at the beach, the pool, exercising, and bedtime. i print my sea maiden drawing across the front. the tee has a deep scoop neck and is lightweight.
my sea maiden drawing is based on a mermaid, but more connected to the deep sea, with kelp hair, sting ray face, blow fish boobs and a tuna tail- making it a great gift for those who love the ocean, like a pisces.
Small: chest 34", length 26"
M: chest 36", length 27"
L: chest 38, length 28"
XL: chest 40", length 29"
Share this post & the power of local to your other favorite networks:
Buy on Etsy