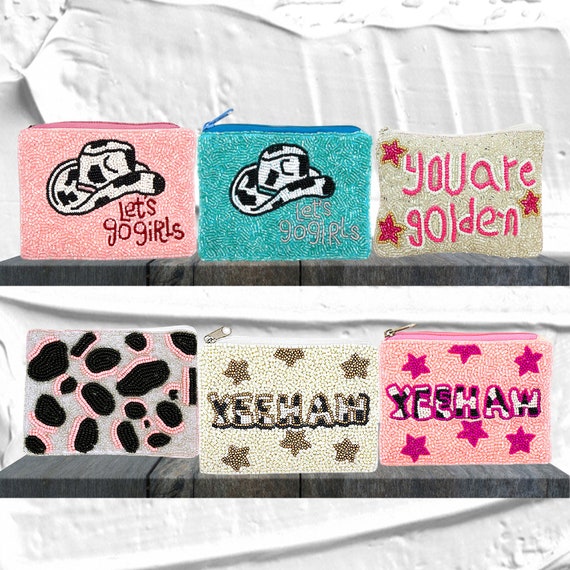 Southwestern Cowgirl Yeehaw Boho Western Seed Beaded Coin Lipstick Money Purse Pouch by BohoGrow
Southwestern Cowgirl Yeehaw Boho Western Seed Beaded Coin Lipstick Money Purse Pouch
Perfect Gift Idea!
Use as an gift envelope for a money/store/gift card!
Enclose a lipstick, a pair of earrings, a ticket to an event, etc.
Matching Clutches, Earrings & Straps Available!
• Free Shipping To USA
• Beaded Pouch
• Bag Size: 3.75" L X 5" W
• Woven Cotton Canvas Back
• Reinforced Zipper Closure
♥ 𝑨𝒃𝒐𝒖𝒕 𝑻𝒉𝒆 𝑨𝒓𝒕𝒊𝒔𝒂𝒏 ♥
Bailey Blu specializes in designing beaded jewelry and accessories.
She works with our India Collective on her handbag line, sketching designs that are brought to life by Rajesh Gaurav In India.
She joined our collective a year ago with her beloved Yorkie named Binkerson, now our mascot.
Bailey lives in Westport, CT, loves tacos, country music, and is determined to do her part to save the bees.
Share this post & the power of local to your other favorite networks:
Buy on Etsy