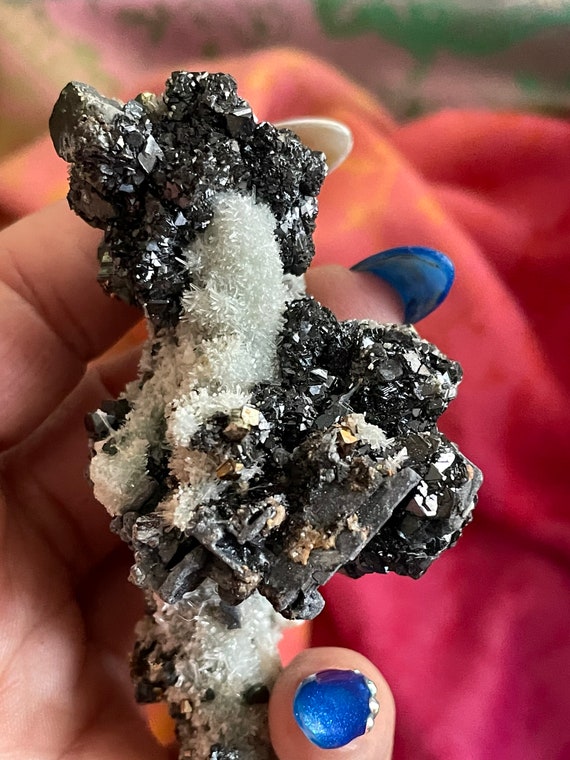 Sphalerite,Quartz,Pyrite and Galena Cluster by MichelesGemCreations
This Sphalerite,Quartz, Pyrite and Galena cluster from Bulgaria is truly stunning. There are some really nice clusters of Sphalerite over a nice bed of Quartz mixed in with Galena and some Chalcopyrite as well… this piece weighs 3.1 ounces and is approximately 3 inches long.
Sphalerite will help you harmonize your female and male aspects while also unleashing your creativity.
It's a strong crystal that will ground you spiritually, especially if you have been meditating with crystals and stones that work with the higher chakras.
It's also an effective healing crystal that will benefit your body on a physical, emotional, mental, and spiritual level.
Share this post & the power of local to your other favorite networks:
Buy on Etsy