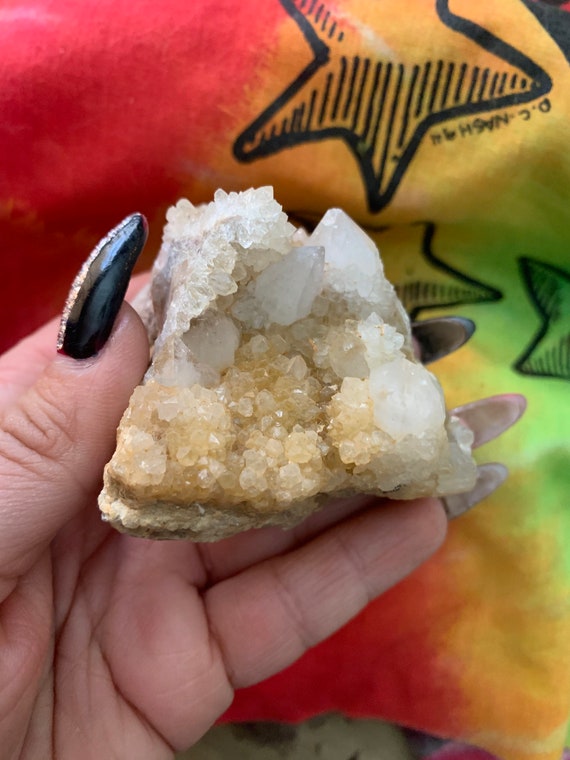 Spirit Quartz cluster by MichelesGemCreations
This spirit quartz Cluster has a nice array of clusters of crystals ranging from white to a slight orange to clear to Brown. It's got some really nice points as well. This piece weighs just under 6 ounces and is approximately 2 1/2 inches long.
This stone will work with all the chakras and governs all the planets. Knowing that, the energy one gets from the spirit quartz is considered to be that of a master healer.
Spirit Quartz protects and shields ones aura.This crystal will also heal and repair damaged auras caused by toxic or malicious people.It will purify all chakras and harmonize all energy in the body to assist us in reaching the spirit world.
Share this post & the power of local to your other favorite networks:
Buy on Etsy