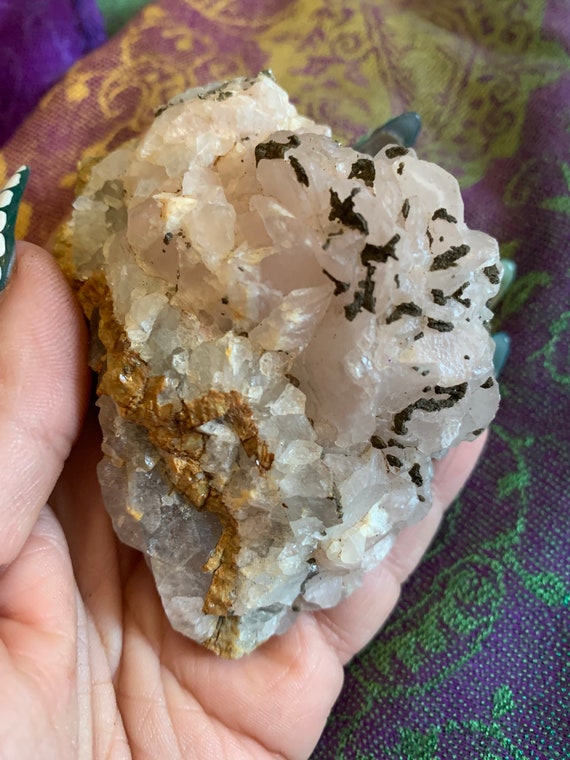 Stunning calcite, chalcopyrite on Fluorite piece. by MichelesGemCreations
This really amazing calcite, chalcopyrite and fluorite piece is really stunning. You have a nice cluster of calcite with tiny specks of chalcopyrite on a bed of fluorite that is also fluorescent. The Calcite glows pink and the Fluorite glows purple!! This piece weighs 8.7 ounces/.24 kg.
Fluorite
It absorbs and neutralises negative energy and stress. An excellent learning aid, Fluorite increases our powers of concentration, self-confidence and helps us in decision-making. It encourages positivity, balances the energies, and improves balance and coordination, both physically and mentally.
Share this post & the power of local to your other favorite networks:
Buy on Etsy